If you're new to League, you're in the right place! This article will guide you in taking your first steps with League so you can take charge of your well-being.
Download our mobile app
League's mobile app lets you access your account and stay notified on-the-go, but you can also access League on desktop - it's up to you!
Download the mobile app for:
Change your language preferences
Do you speak French? As long as your browser or mobile device settings are set to French, your League experience will also be in French. Learn more about changing your language preferences.
Build your Health Profile
Your Health Profile helps us provide more personalized support for your health needs and goals. We'll ask you some quick questions and surface your top focus areas, add suggested activities to your journey, and show you relevant tools, resources and programs based on your responses.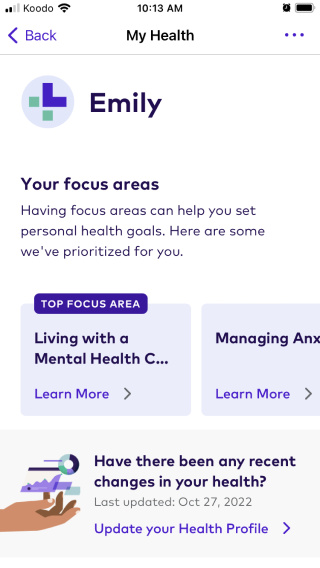 Learn how to build your Health Profile.
Start your first Health Program
Health Programs are a fun way to work towards your health goals while earning rewards. Each program follows a theme (like self care basics) and breaks it down into small activities (like meditating for 5 minutes). Each time you complete an activity that's eligible for points, you'll earn rewards points you can redeem for League Credit and spend on items in our Lifemarket that can help you continue to reach your health goals. You can participate in up to four Health Programs at a time.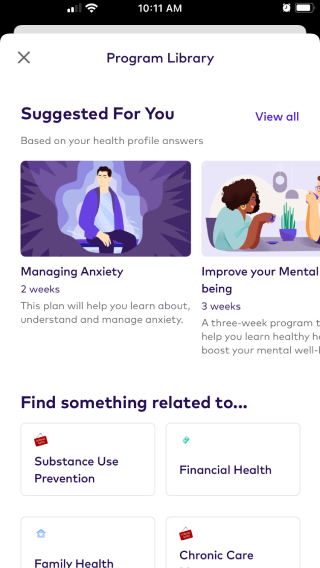 If you completed your Health Profile, we'll recommend Health Programs that best match your needs and interests. You can also browse programs in the "program library", or on the homepage of your League account.
Learn more about Health Programs.
Browse our Lifemarket
Lifemarket is a curated marketplace of products and services that power your healthy lifestyle. You can:
Buy products and services to power your healthy lifestyle using League Credit, spending accounts, or your credit card.

Manage your subscriptions, shipping details, and credit card information all in one place.

Contact sellers directly from Lifemarket if you have questions.

Browse exclusive lifestyle content in our blog The Well.
Learn more about shopping in Lifemarket.
Chat with our Care Team
Our Care Team is here to support you on your health journey. They can help you find the healthcare you need and answer your wellness questions.
Let's get introduced:
Our care navigators can help you find local healthcare providers (like a doctor) and facilities (like a travel health clinic).

Our registered nurses can help answer questions about health concerns. They'll even follow up to see how you're doing.
Note: Our Care Team can't provide prescriptions or diagnoses, but our care navigators can help you find a healthcare provider who can.
Learn how to chat with our Care Team.
What's next?