Request a refund for your Lifemarket order
You should contact the vendor to request a refund.
You can contact the vendor:
On the order confirmation page

In your order confirmation email

On the product details page in Lifermarket
To contact the vendor:
Click the "Contact Seller" or the vendor's name.

Write an email letting them know you want a refund and why
Keep in mind not all vendors offer refunds. If the vendor does offer refunds, you'll receive an automated email when the vendor processes your refund, and can expect to receive the funds in 7 business days. The vendor will reply to your email if they need more details or don't offer refunds. All emails are sent to the email address associated with your League account.
This is what the contact button looks like on your order confirmation page: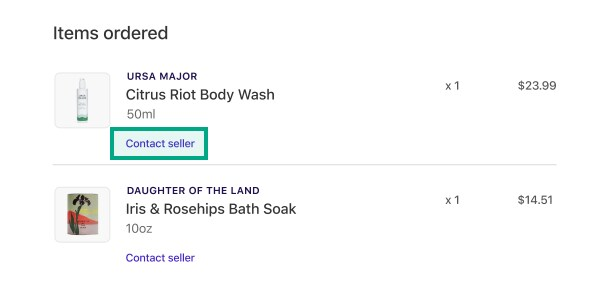 This is what the contact button looks like in your order confirmation email: