Create a Canada Life GroupNet account
Note:
Great-West Life (GWL) is now called Canada Life. If you have a policy with GWL, this article applies to you. Learn more about the amalgamation of Great-West Life, London Life and Canada Life.

If your League benefits include coverage under a Canada Life Group Insurance policy, you must register with Canada Life's GroupNet portal in order to submit claims for your Canada Life benefits.
Checking for Canada Life coverage
To check if your employer has Canada Life benefits through League, please navigate to the "Wallet" tab. You'll see a list of benefits, each of which can be expanded by tapping/clicking on a benefit. If you have Canada Life coverage, you'll see one or more benefit cards containing a Canada Life logo: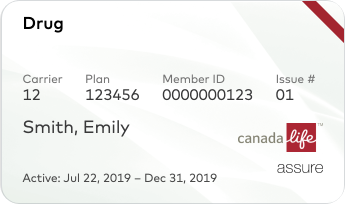 For further information on your Canada Life policy, please refer to your Canada Life benefits booklet. This can be found in the League platform by selecting a Canada Life benefit and tapping "Full Coverage booklet". You can also access your booklet by contacting your employer or by contacting League in the app's "Chat" tab or at help@league.com.
Creating a Canada Life GroupNet account
1. Open the GroupNet registration page on a computer web browser (not your mobile device). Enter your preferred email address, which will be used in the future to login to your GroupNet account.
2. Enter a password of your choice, and then continue to scroll down on the page.
3. Enter your legal first name and last name.
4. Provide a recovery email address if you wish, and then click "Submit Registration".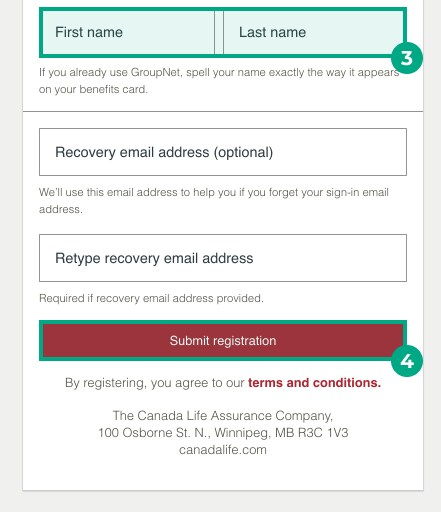 5. Once you see the page below, Canada Life will send you a verification email to the email address you provided in step 1. The email should arrive in your inbox within 2-3 minutes. If you're having trouble finding the email, please check your Junk, Spam, and Clutter folders. You can also try searching for this subject line: Verify email address for GroupNet for Plan Members – Canada Life.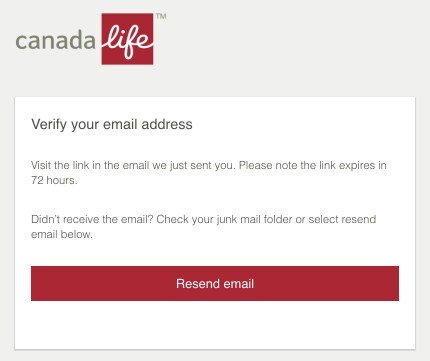 6. Once you find and open the verification email, click the link inside to go to the GroupNet login page below. Enter the email address and password you created in steps 1 and 2.
7. Click "Sign In".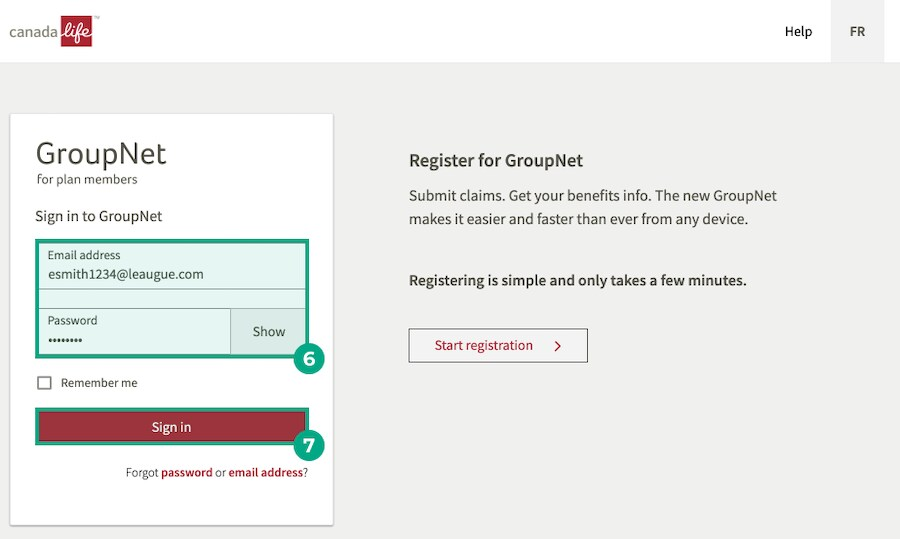 8. You'll see the page below, where you enter final information to activate your GroupNet account. Enter your legal first name, last name, date of birth, and postal code.
9. Enter your Plan number and Member ID. To find this information, go to the "Wallet" tab in your League account, and tap any of your Canada Life benefits, such as your drug, dental, or paramedical card. The corresponding information is found on the card, similar to the example shown below: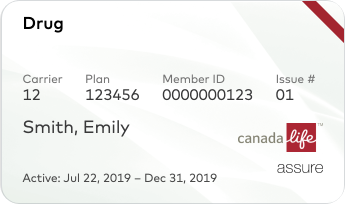 10. Click "Continue".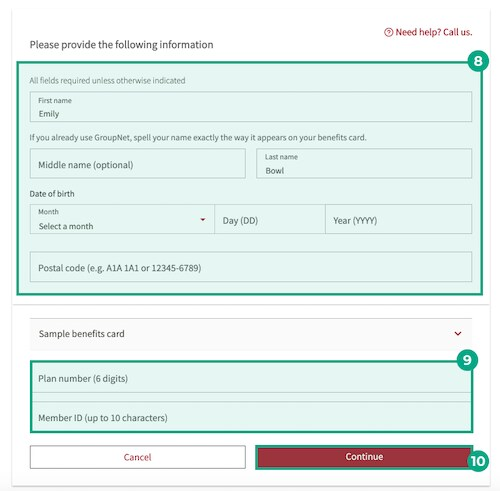 Success! You have now successfully created your Canada Life GroupNet profile.
See instructions on submitting a claim to the Canada Life GroupNet portal.
If you have any questions or concerns within the Canada Life GroupNet portal, please contact their support line at 1-800-957-9777.